Hello all Panerai Lover,
I have a new Canvas and Jeans straps to sell and available for beach or any wet situation ,just look and choose which one you like for your strap collection,
and grab 1 of them as you might need to wear it for any unexpected occasion.
for somebody who interested please don't hesitate send your mail to me via:
kinghandmade@gmail.com
or click below link to see all my strap collection.
https://handmade99.wordpress.com/
PRICE INCLUDED WORLDWIDE SHIPPING (REGISTERED AIR MAIL)
Available for 24x22 ,26x22, 26x24 and 26x26 too ,please let me know for any custom strap.
1.BLUE JEANS STRAP 506
24x24 / 130x75
AVAILABLE FOR BEACH
$80 without buckle (price included worldwide shipping registered air mail)
2.BEIGE CANVAS STRAP BEIGE U STITCH
24x24 / 130x75
AVAILABLE FOR BEACH
$80 without buckle (price included worldwide shipping registered air mail)
3.LIGHT GREEN CANVAS BEIGE U STITCH
24x24 / 130x75
AVAILABLE FOR BEACH
$80 without buckle (price included worldwide shipping registered air mail)
4.GREY CANVAS STRAP BEIGE BOX STITCH
24x24 / 130x75
AVAILABLE FOR BEACH
$80 without buckle (price included worldwide shipping registered air mail)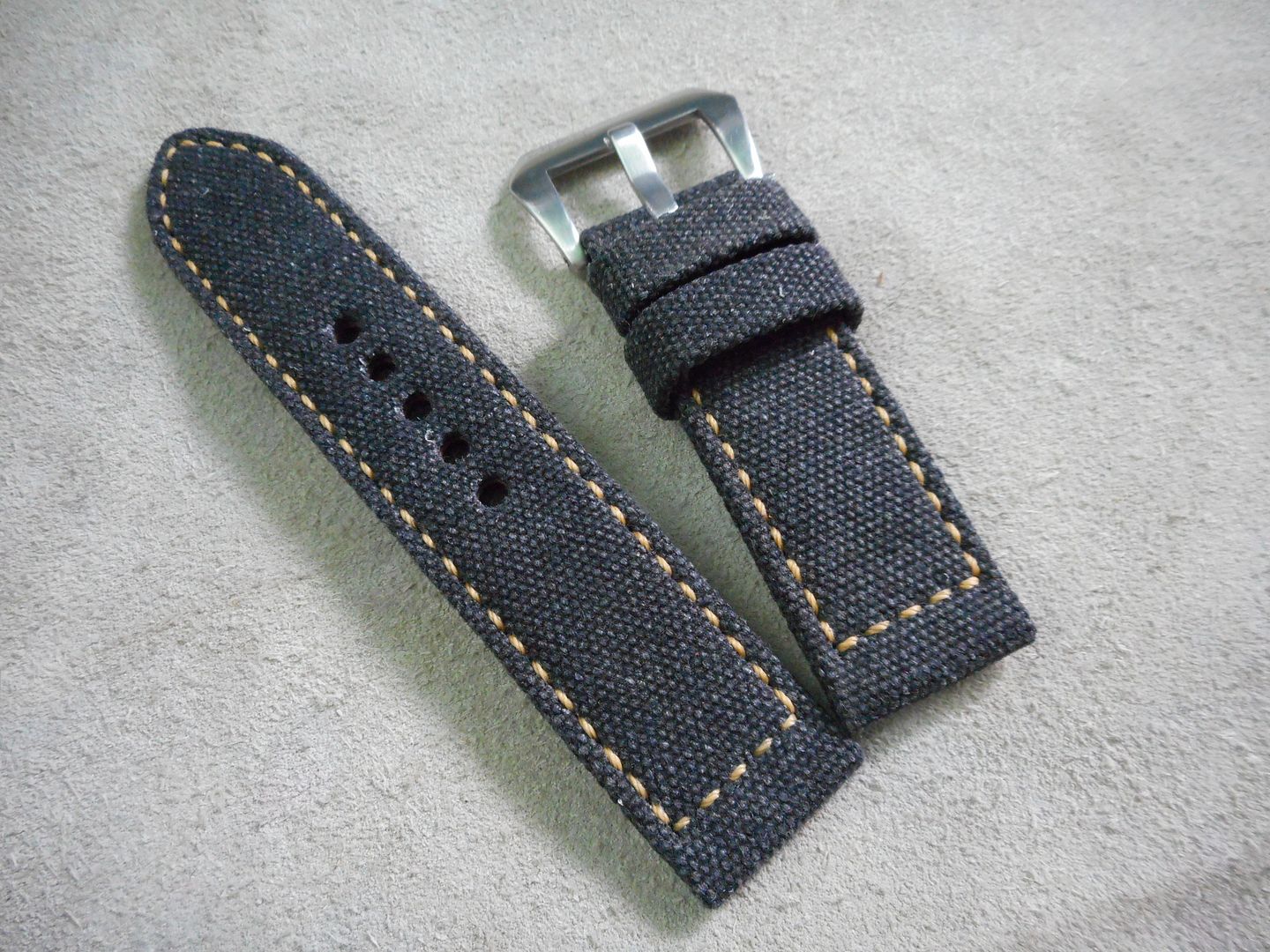 5.VINTAGE BROWN CANVAS ORANGE TAN U STITCH
24x24 / 130x75
AVAILABLE FOR BEACH
$80 without buckle (price included worldwide shipping registered air mail)
6.TITANIUM CANVAS STRAP GREY U STITCH
24x24 / 130x75
AVAILABLE FOR BEACH
$80 without buckle (price included worldwide shipping registered air mail)
7.GREEN CANE CANVAS BEIGE U STITCH
24x24 / 130x75
AVAILABLE FOR BEACH
$80 without buckle (price included worldwide shipping registered air mail)
8.BROWN CANVAS WHITE OFF BOX STITCH
24x24 / 130x75
AVAILABLE FOR BEACH
$80 without buckle (price included worldwide shipping registered air mail)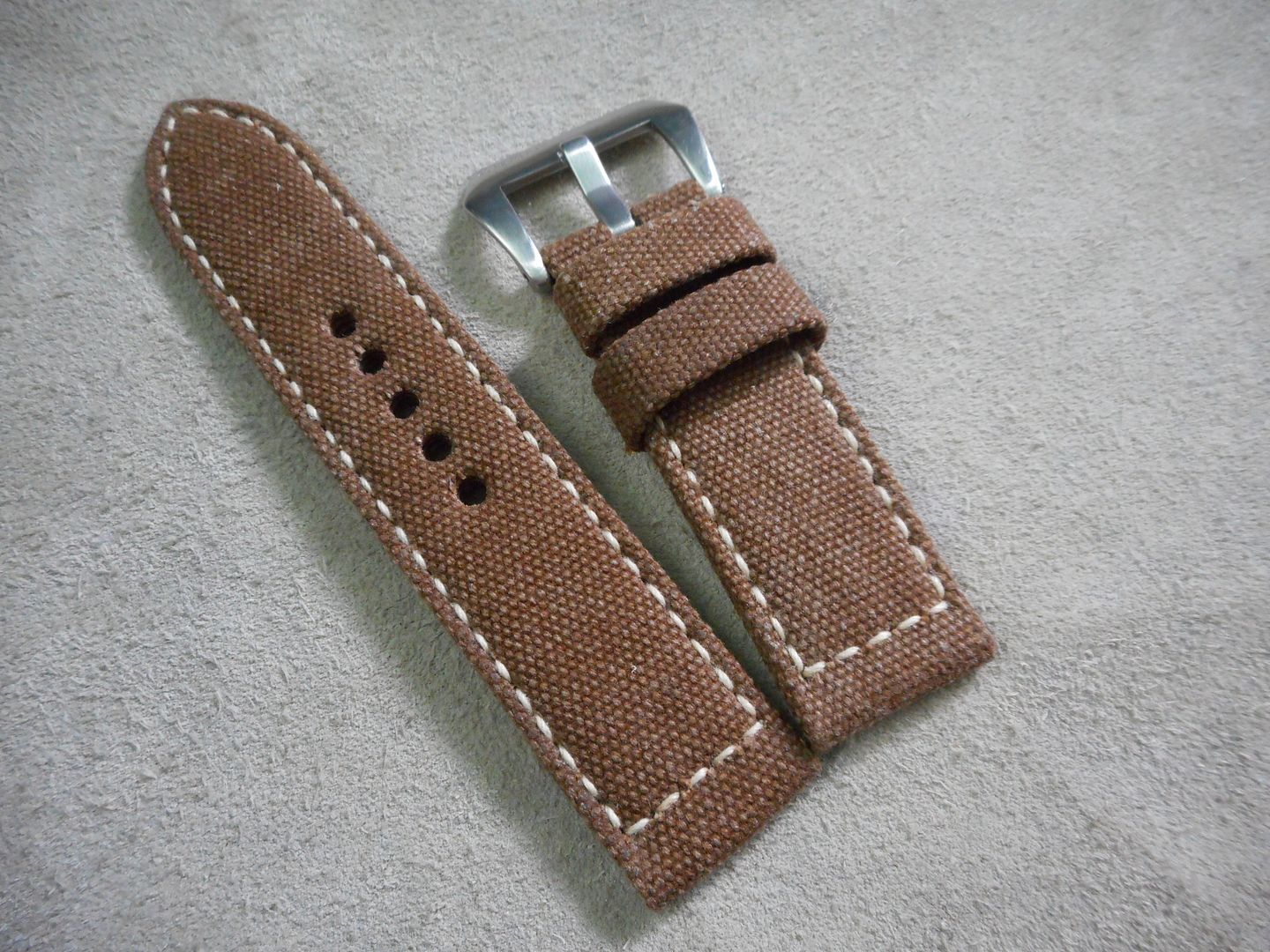 9.BEIGE CANVAS WHITE OFF U STITCH
.24x24 / 130x75
AVAILABLE FOR BEACH
$80 without buckle (price included worldwide shipping registered air mail)
10.S.EDITION GREEN CANVAS ORANGE TAN U STITCH
24x24 / 130x75
AVAILABLE FOR BEACH
$80 without buckle (price included worldwide shipping registered air mail)
11.AUTUMN GREEN CANVAS BEIGE U STITCH
24x24 / 130x75
AVAILABLE FOR BEACH
$80 without buckle (price included worldwide shipping registered air mail)
12.CREAMER CANVAS BEIGE U STITCH
24x24 / 130x75
AVAILABLE FOR BEACH
$80 without buckle (price included worldwide shipping registered air mail)
for view more my strap collection please click below link
https://handmade99.wordpress.com/
Thanks for your time and
paneraisource.com
Best regards
Matt