Hey everyone. An acquaintance is selling off some of his watches and he has a PAM005 that interests me. He sent over a few photos and it looks okay... But I definitely don't have an eye for these things. I have a legit PAM but it's older and was a gift from my father. He has all the paperwork, wooden box, cardboard box, signed certs, tool, etc...
He said he bought it used and then purchased a new rubber strap (shown in photos) off ebay... so that's probably a fake
Here are the photos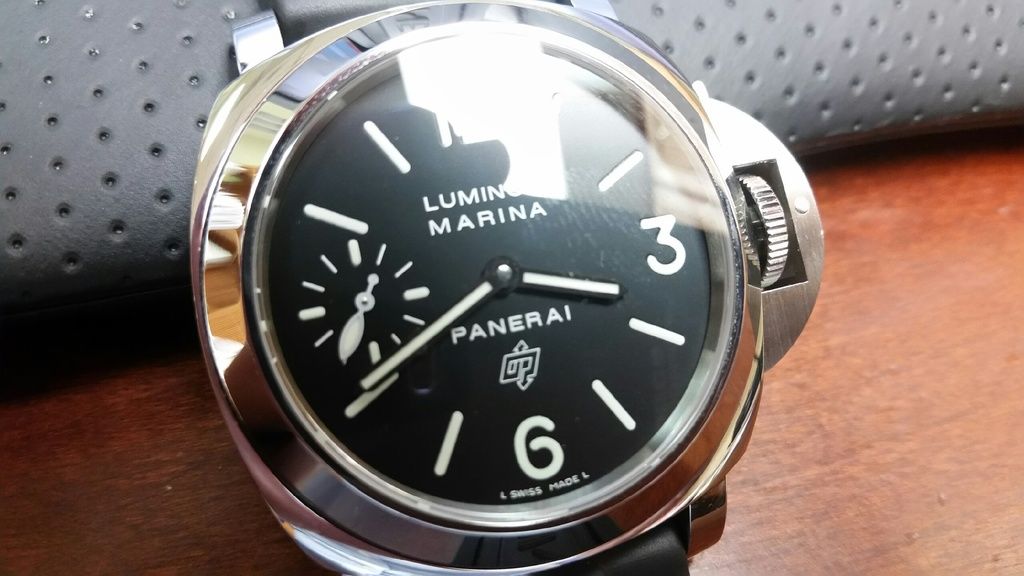 Thank you in advance.
Ryan
ETA: Another photo he sent over: