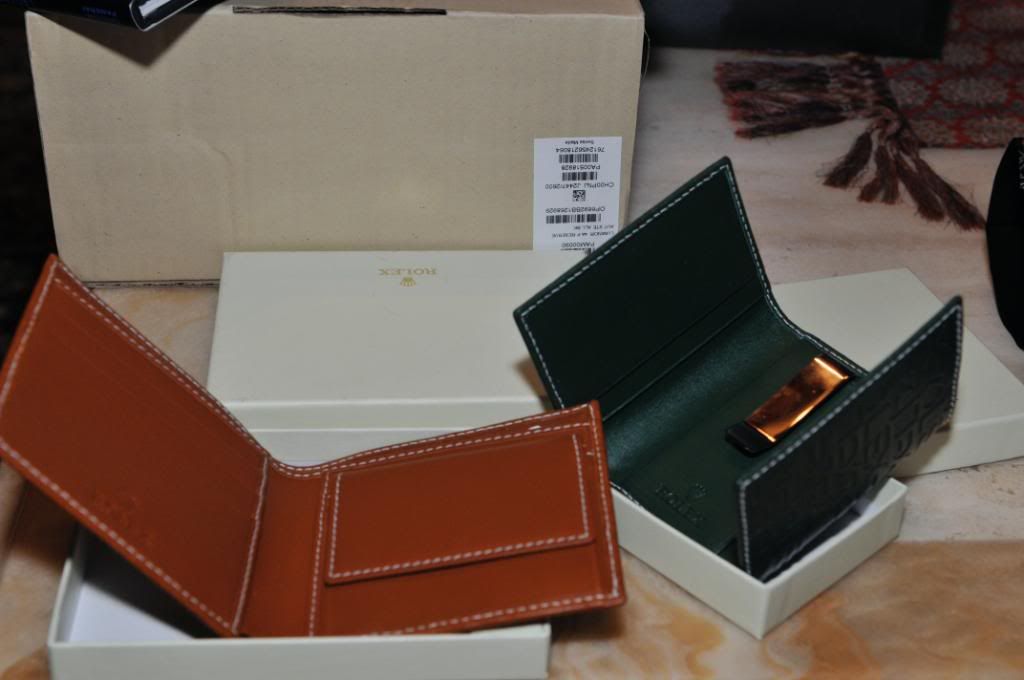 Hey look at that!!!! I had commented earlier on how cool the simple and elegant Panerai stands, and he throws one in :thumbsup: :thumbsup: :thumbsup: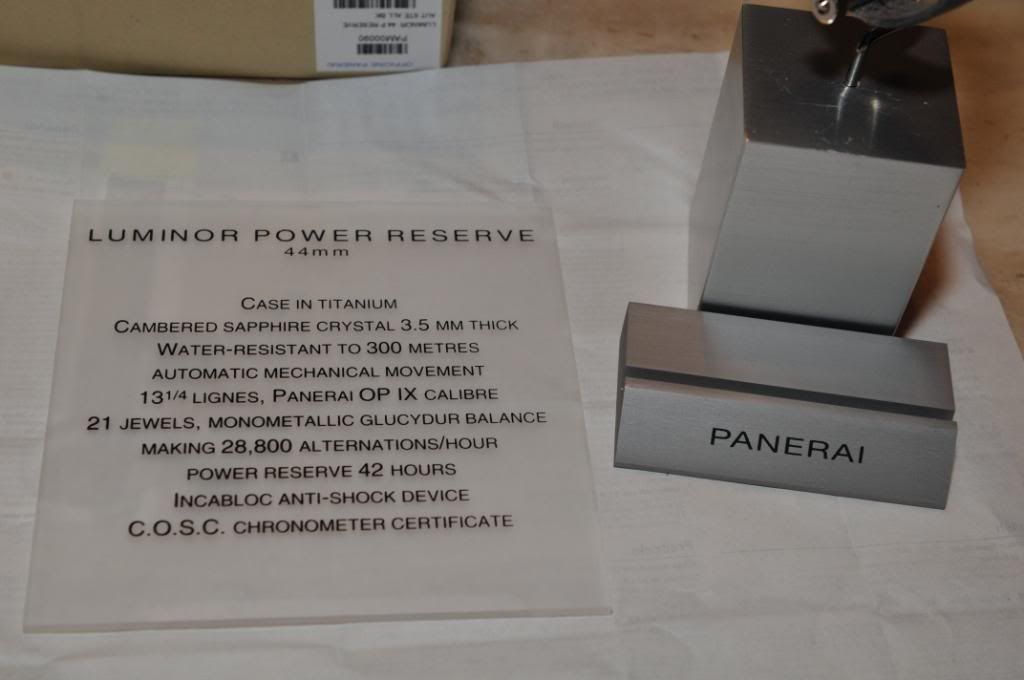 Really cool books, tons of info. Awesome!!!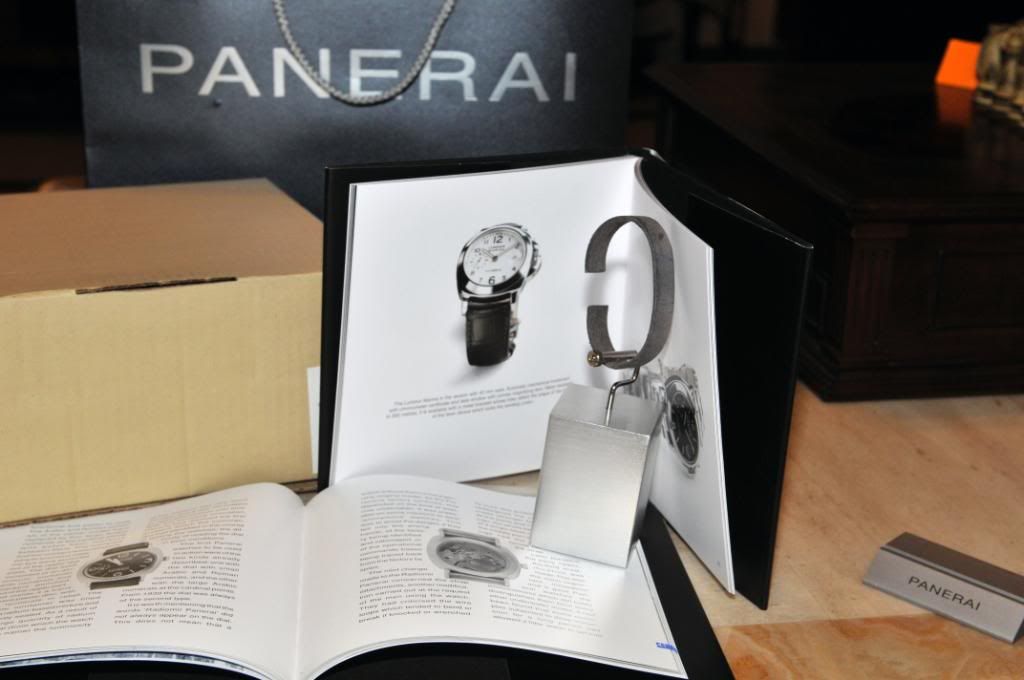 Now for the main event :cigar: :panerai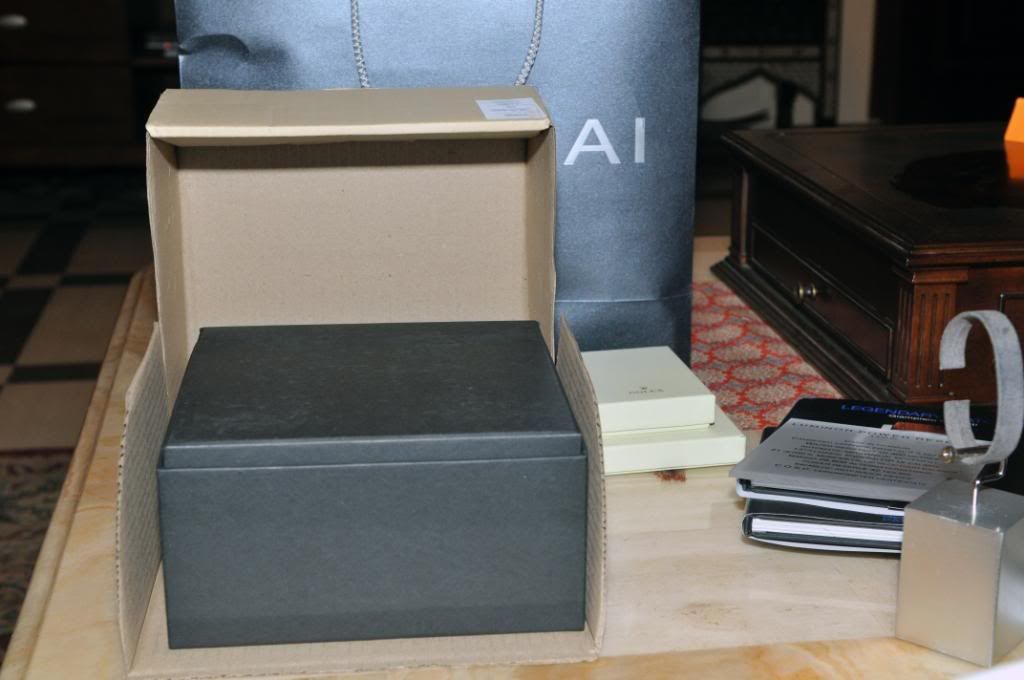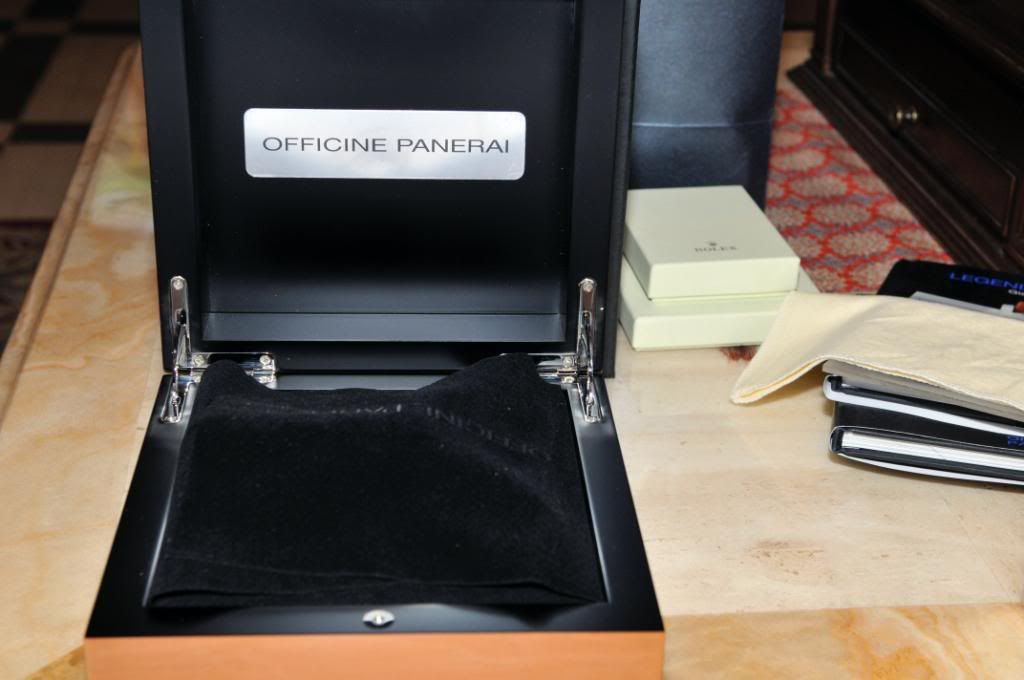 here she is :love:
Wow, these pics do not do it justice. Just wow.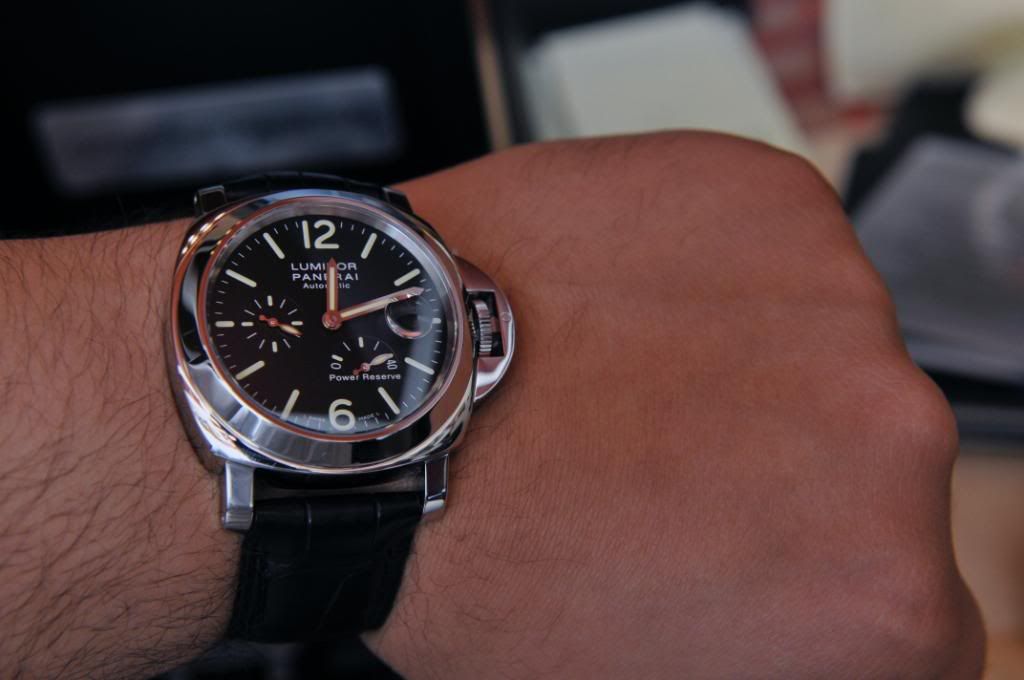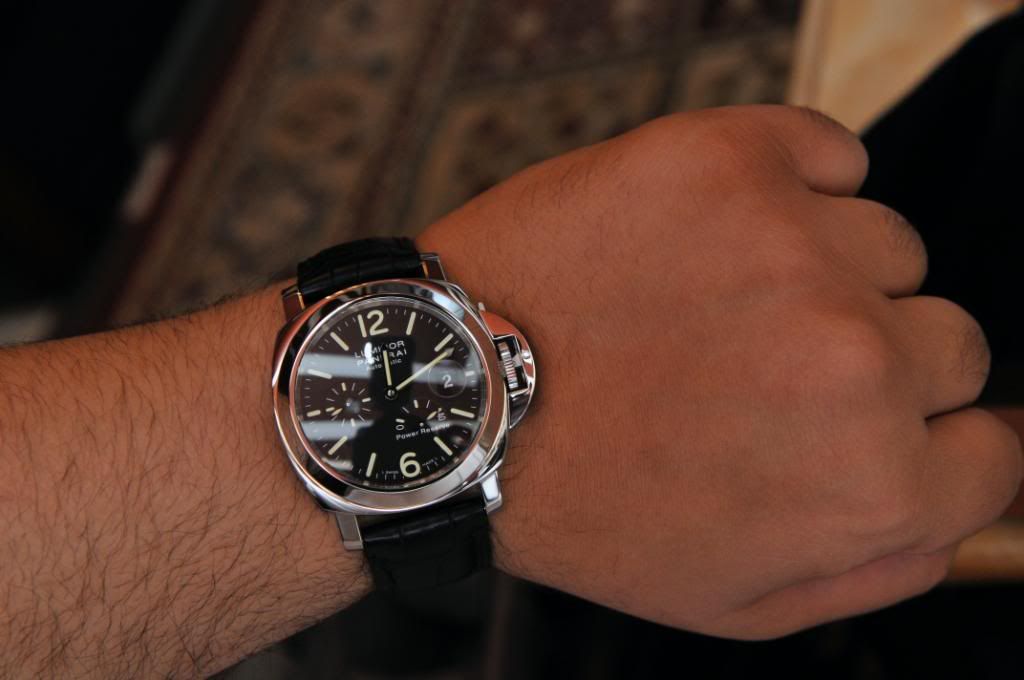 And he threw in a very nice OEM Panerai brown strap!!!!!!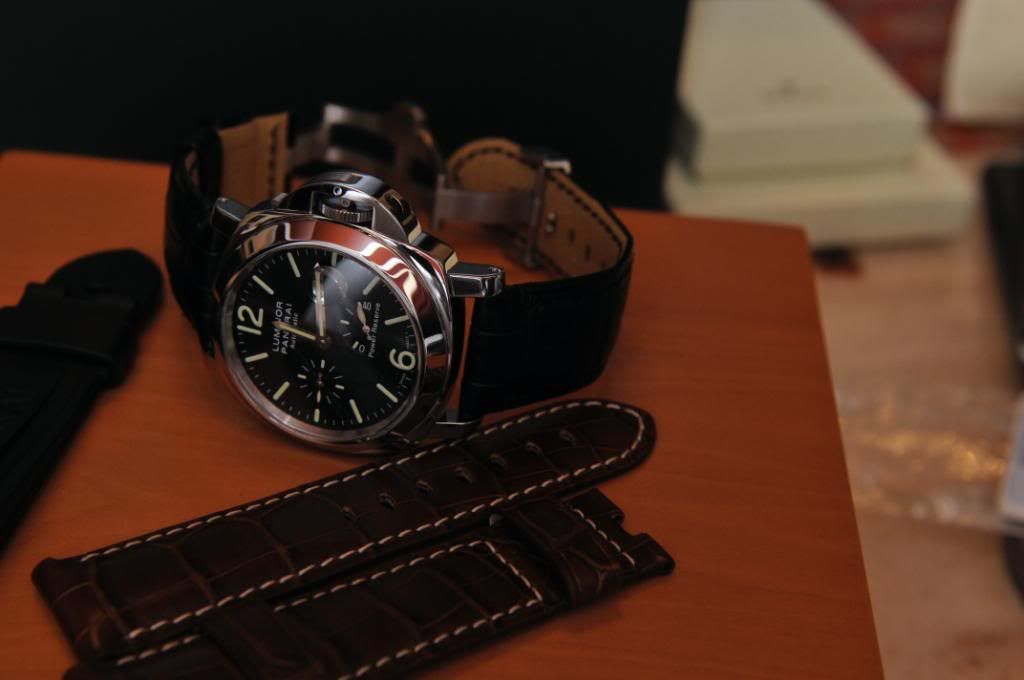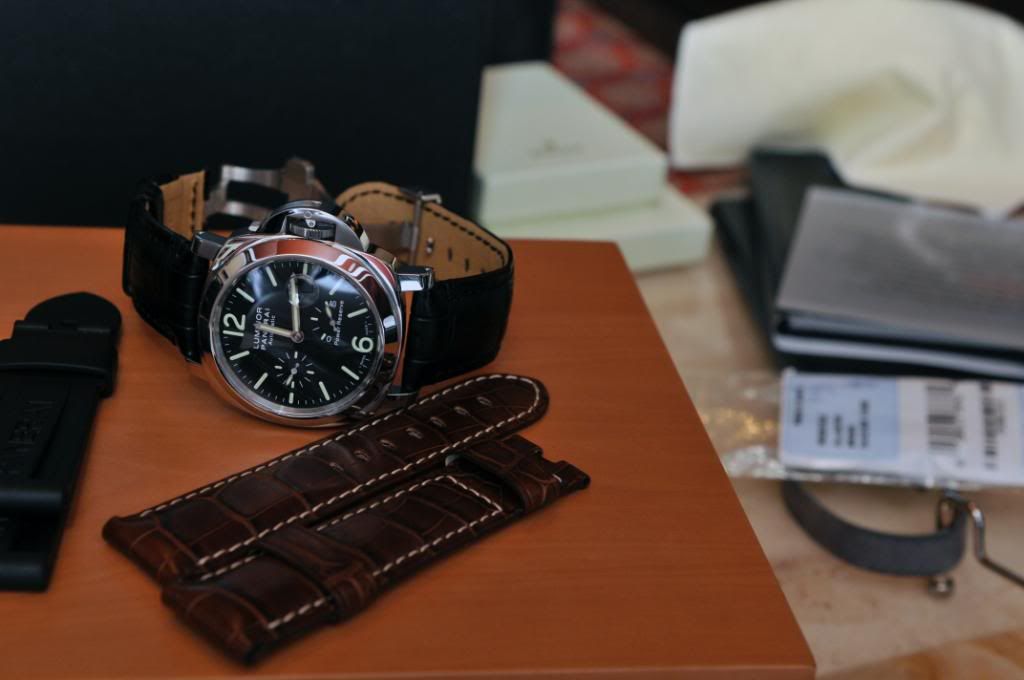 Awesome watch!!!!
Lets see how that brown strap looks on the watch.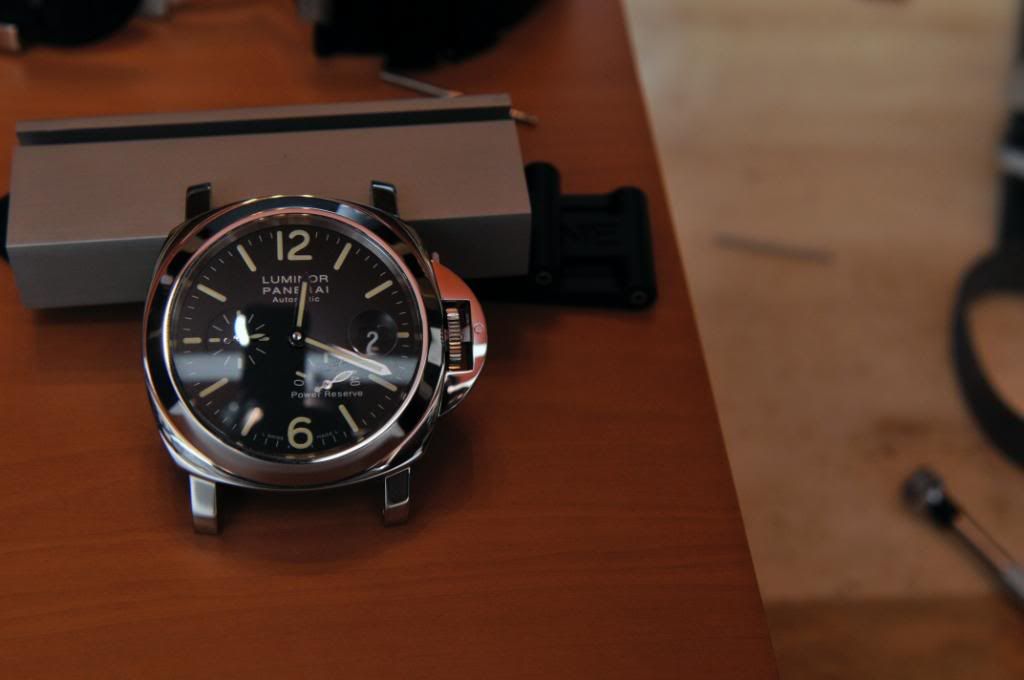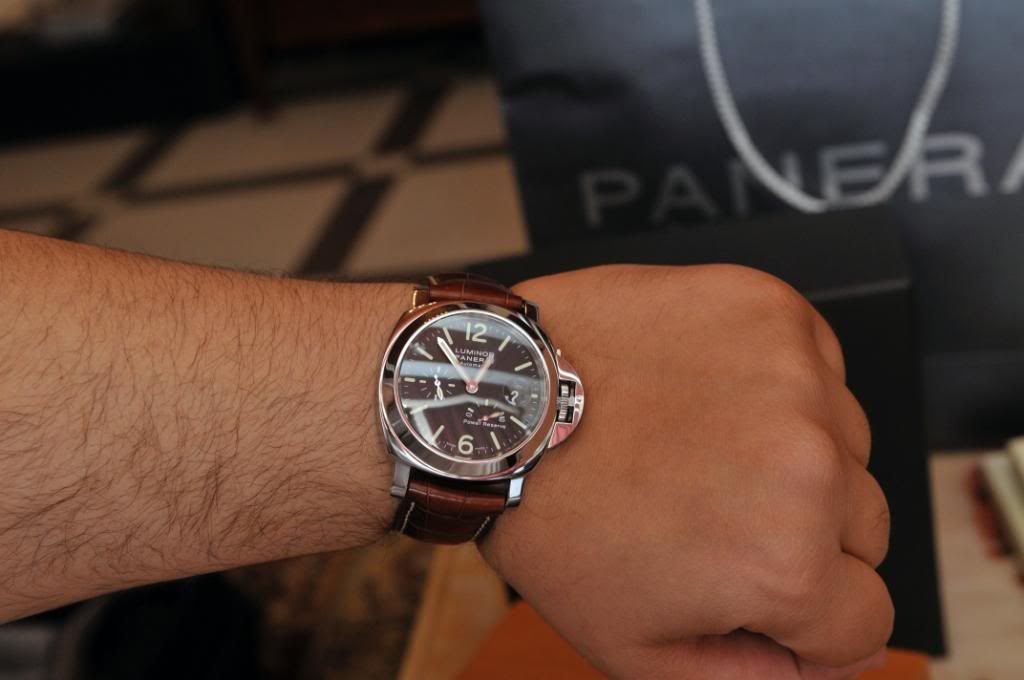 The brown strap actually works, transforms the look of the watch completely.